3 Important Reasons To Schedule Your Fall Heating Tune Up Now
Now that fall has finally arrived, there are many homeowners out there that couldn't be happier. Fall is a magical time of year for many people, whether you enjoy all of the various holiday festivities, the milder temperatures, the changing leaves, the quieter house now that the kids are back in school, or the sweet cinnamon flavor of a pumpkin spice latte, fall has something for everyone. While it is definitely good to get out and enjoy your favorite fall activities in the coming months, now is also the time to make sure that you are taking steps to prepare things in your home to ride out the coming winter, and your heating system is an extremely important part of that equation.
One of the most important things that you can do this fall to ensure your heating system is ready for the ordeal it has to go through in the coming months is to make sure that it gets a proper fall tune up before it actually has to go into heavy use. In an effort to highlight the importance of having this particular service performed, our team of professionals have taken the time to put together this short list detailing just a few of the more notable benefits that you stand to gain by investing in proper maintenance for your home's heating system this fall with a professional heating tune up.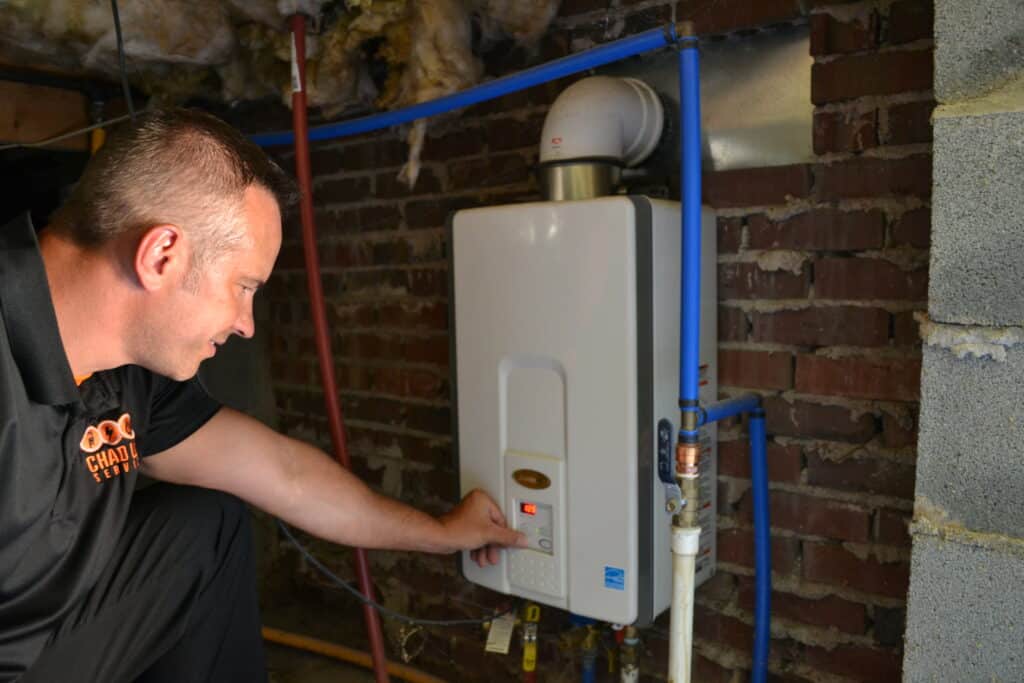 Improve Your System Efficiency
When it comes to your heating system such as furnaces, you want to be sure that your system has everything it needs to operate at its most efficient at all times. Having a heating system that isn't operating efficiently can be a big problem for a number of different reasons, but it all comes down to the additional strain that is going to be placed on your system in the process. This additional strain can cause a lot of different issues within your system, leading to serious damage as things wear faster than they were designed to, and spiking your energy bills in the process as your system has to work harder and harder to keep up with your temperature demands. During the course of your heating tune up, our team of professionals will thoroughly go over your system and sure that it has everything it needs to operate as efficiently as possible and reduce the likelihood of any issues that can bring.
Reduce Your Risk Of System Breakdown
Like we stated above, the additional strain that your system suffers from when things aren't working correctly can have a large impact on the way your system functions overall, and can even lead to a complete breakdown over time if the issue becomes bad enough. Over forty percent of heating system breakdowns in the winter can be directly contributed to lack of maintenance, and we don't want your system to become a statistic. Getting a professional tune up for your system this fall will ensure that any underlying issues your system might have get caught and repaired before they have a chance to cause serious damage that could leave you and your family without heat altogether right when you need it most.
Extend The Life Of Your Unit
Just like any other complicated mechanical device, your heating system only benefits from regular maintenance. In fact, it is absolutely essential in order for the continued function of your system as a whole. The better you take care of your heating system, the longer it will last and perform. Most heating systems have an average lifespan of roughly fifteen years or so, and by investing in the proper maintenance when you need it, you can ensure that your system is up and running effectively for every single one of them. In addition to maximizing the lifespan of your heating system, regular maintenance is also essential in keeping your manufacturer's warranty intact. Most warranties require that you have professional maintenance performed at least once per year, and a fall tune up can satisfy that requirement. This will give you peace of mind in knowing that if something ever does happen, you will be covered by Chad Love Services.