Heat Pump Repair
Do you have a heat pump that's not working? Maybe you feel like you're too cold at home even though your heat pump seems to be working just fine.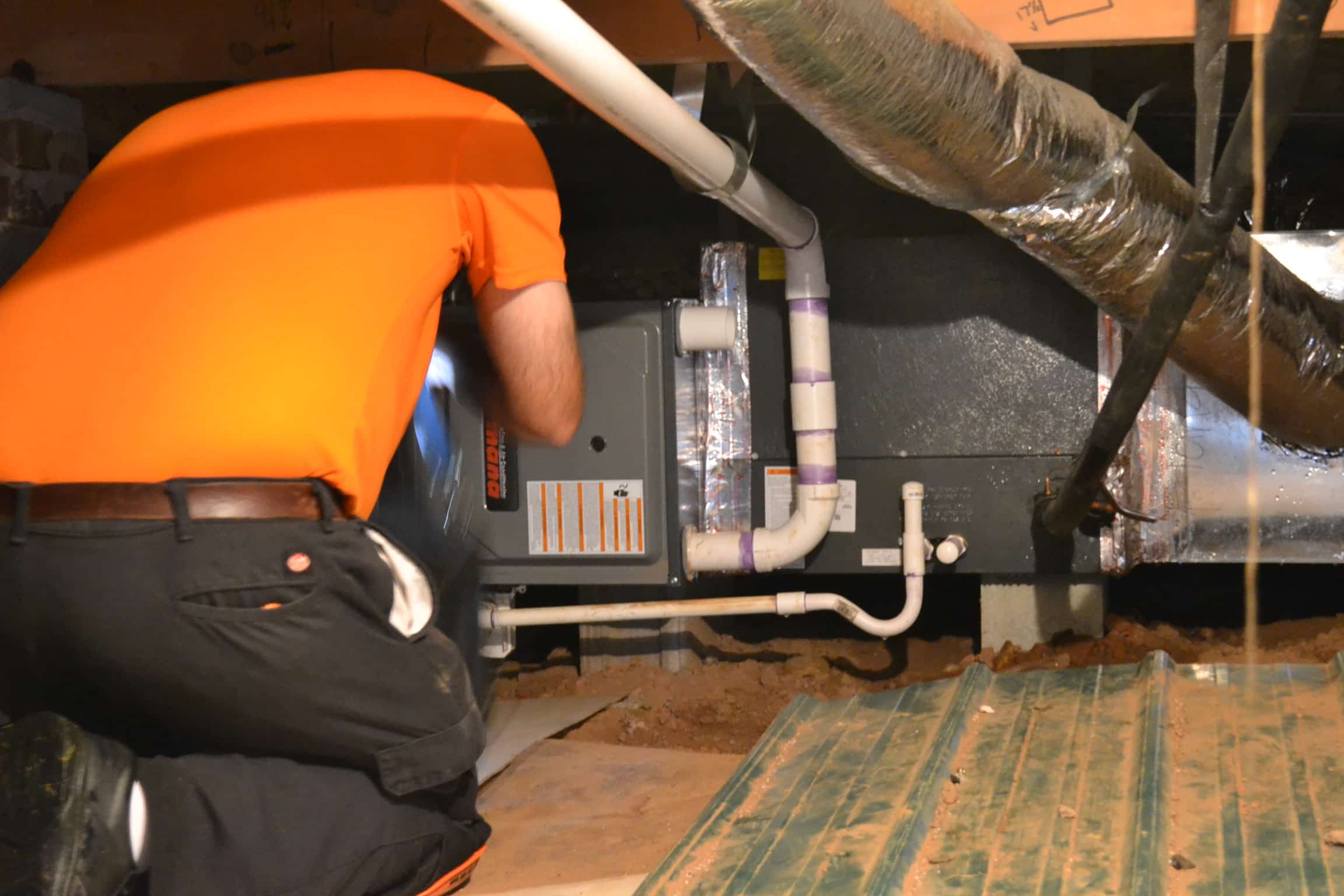 No matter what your need is or how many questions you have, call us at Chad Love Services whenever you need help with heat pump repair in Charlotte. We'll send out one of our heat pump experts to test your system, find out what isn't working, and get everything back to full functionality soon.
With Chad Love Services, expect Five Star Service from Start to Finish!

When you call us, know that you are getting some of the best-trained heat pump repair experts in Charlotte. We make sure that our technicians keep up their training each year so we can continue offering you fast, efficient service that solves your problems the first time.
When to Call for Heat Pump Repair?
Not sure if you need heat pump repair in Charlotte? Here are some signs that you should call in an expert. Don't let your heat pump die entirely! Instead, call as soon as you notice a problem so we can fix it for you before you're left without heat.

Look for:

Short heating cycles. If your heat pump is turning off and on rapidly, something isn't quite right and it probably isn't keeping you very warm, either.
Producing less heat. If your heat pump is producing very little heat, it won't keep you warm enough. It may still be producing a lot of air volume, but you should check that to ensure that the air it's blowing is warm.
Excessive noise. If your heat pump groans, rattles, or clanks, it's time to get it some help.
Higher energy bills. If your energy bills are rising and you're not sure why, get a professional to take a look at your heat pump soon.
Work With Chad Love Services for Your Heat Pump Repair
Never hesitate to call us at Chad Love Services for heat pump repair in Charlotte. Our friendly representatives will find a time for a technician to come to your home. We'll make sure the visit is convenient for you and we'll arrive on time.

Once there, we'll talk to you to make sure we understand the problems you've been experiencing with your heat pump. This helps us know what issues to look for and what needs to be fixed before we leave.

After we thoroughly understand the problem, we'll start testing your heat pump itself. We'll work through it part by part until we find out what is causing the issues you've been experiencing. Once we know what is broken, we'll know what we need to fix and how to do that. We'll talk to you about the repair, then get started right away.

Before long, your heat pump repair in Charlotte will be finished and you'll be warm again. We'll test the repair before we go and invite you to test it, too. If you're not happy, we'll go back to work. Otherwise, we'll get out of your way.

Call Chad Love Services at (704) 793-1099 or contact us online to schedule your heat pump repair in Charlotte today!