Professional Air Conditioning Tune Ups In Charlotte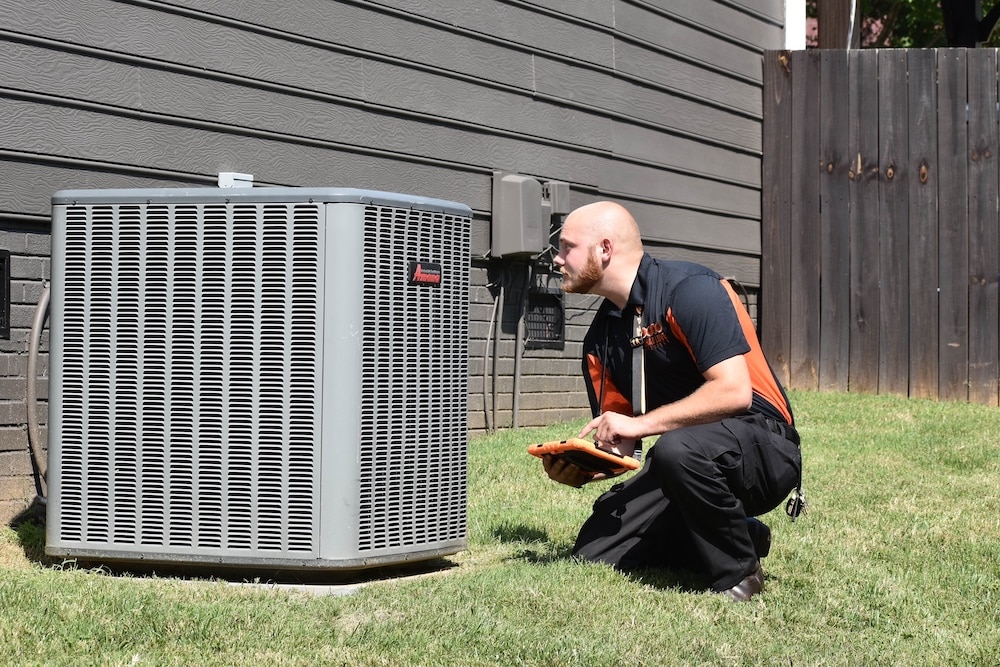 Letting the expert Charlotte air conditioning tune up specialists at Chad Love Services service your air conditioner before our warm season arrives will help you to achieve the most in energy savings possible, and a reliable system you can count on to cool your home effectively.
During this time of year, we will be doing hundreds of air conditioner tune ups in this area to make our customers happy throughout the summer season. During your air conditioning tune up in Charlotte, hundreds of parts checks, testing, lubrication, cleaning, and adjustments are made.
If you are looking for an affordable, quality preventative air conditioning maintenance plan, call the professional Charlotte air conditioning contractors at Chad Love Services today.
Seasonal Air Conditioning Tune Ups
Affordable, Expert Air Conditioning Maintenance Services
Reliable Air Conditioning Repairs
Upfront, Honest Estimates
Thorough Tune Ups
AC Service for Charlotte & the Surrounding Areas
Why & When You Need An Air Conditioning Tune Up in Charlotte
Our North Carolina weather can switch back and forth from warm to cold when the seasons change. This puts a strain on the heating and air conditioning system that hasn't had a tune up yet. The heating system will be on during the cold months, which means your air conditioning equipment is sitting idle.
When you first turn it on when it warms up, this also puts a strain on the system because it has sat for months unused. All machines are made to run, not to sit. Have you ever had trouble starting a lawn mower for the first time after not having to use it for a while? It's the same problem with air conditioners – the parts have gotten cold, wet, and dirty, and need tuning up first if you expect it to work properly or at all.
Chad Love Services offers affordable services for air conditioning maintenance in Charlotte and the surrounding areas to help our customers stay nice and comfortable once summer hits. This should be done at least twice per year before you need to switch systems here in Charlotte. Learn more about the importance of AC tune ups in this blog.
VIP Service
Our VIP maintenance plan is the best opportunity to save money and keep your system in top working condition.
15% off all repairs
$20.00 off Diagnostics
Front of the line service
2 Free Bi-annual Tune-ups
Up to $2,500 back on a new system
Charlotte Air Conditioning Tune Ups Offer Better Equipment Longevity & Energy Savings
When you have a dirty, ill-serviced air conditioning system that is supposed to efficiently cool your home, you'll be wondering why you are paying higher energy bills than you should have to. And, you'll have more instances of breakdown or broken parts, meaning the need for more costly air conditioning repairs in Charlotte.
A well maintained and tuned air conditioning system, on the other hand, will offer you the most in energy savings for your cooling needs and will help your equipment to last longer. Wouldn't it be nice to need AC service as little as possible? Our affordable air conditioning services in Charlotte will get you well on the way to more reliable, longer lasting system.
True "Five Star" Service From The "Guys In The Orange Trucks!"
Trust our team of professional air conditioning experts to give your cooling system a tune up today. With Chad Love Services you can expect:
Upfront Prices
24/7 Emergency Service
Years of Industry Experience
Reliable Service
Five Star Service from Start to Finish!
We are here to serve you, call us at Chad Love Services today or schedule your Charlotte AC tune-up online.