The Benefits of Duct Cleaning in Charlotte, NC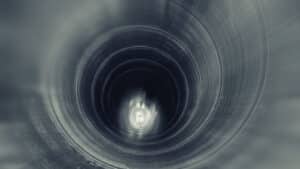 Are you thinking about air duct cleaning in Charlotte, NC but you're not sure if it's a good investment for you? Does the cost of duct cleaning feel like a major investment and one you're not sure will pay off?
At Chad Love Services, we would love to help you live better by getting your ducts clean today. If you would like to reap any of the following benefits, call us now to find out if air duct cleaning is the right solution for you. Or, call now for thorough and effective air duct cleaning in Charlotte, NC.
Improve Health
Do you or does someone in your home have asthma or allergies? Then contact your doctor to find out if duct cleaning could help you feel better. Air duct cleaning in Charlotte, NC can remove dust and other common allergens from your ducts. This stops them from getting blown around your entire home every time you use your comfort systems and irritating sensitive airways.
If your Charlotte duct cleaning doesn't do enough or the condition is severe, ask us about duct sealing, too. This process will go even farther to protect the air you're breathing every day!
Reduce Mold and Mildew Growth
Mold and mildew are not only annoying and unsightly, but they can also cause significant health issues. If you don't feel well or someone in your family keeps getting ill and you don't know why, our duct cleaning services may be able to get rid of the issue. Persistent mold or mildew in your house without another explanation or visible mold or mildew growing in your vents also means that you need to call about air duct cleaning in Charlotte, NC today!
See Fewer Pests
Pests in your ducts can cause all kinds of problems. After all, who wants to breathe in rabbit poop every time they inhale? If you have pest problems at home, call us to get your Charlotte ducts cleaned out soon. We'll eliminate the nastiness and make sure the pests stay away, too!
Experience Less Air Contamination
Duct cleaning in Charlotte is one of the easiest ways to clean up the air you breathe every day. When used alongside other solutions, like UV lights or special air filters, air duct cleaning helps ensure that you're breathing clean air all the time.
Call for Air Duct Cleaning in Charlotte, NC
Call the Charlotte HVAC pros at Chad Love Services now or whenever you're ready to schedule your Charlotte air duct cleaning or your duct sealing. Feel free to call and ask questions about these processes, too. We'll work with you to find the answers you need so you can choose the options that are right for you.