Common Crawlspace Encapsulation FAQs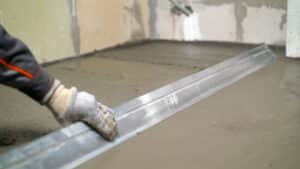 Making sure that your property's crawlspace is protected from too much moisture is crucial. You can hire a professional to handle this task, but you may not even know what it really entails. As experts who have been encapsulating crawl spaces for many years, we are happy to go over all your questions with you and provide you with details and information so you can decide if you would like to hire us.
These are some of the most common questions we get from homeowners and customers about what crawlspace encapsulation is and entails.
What Is Crawlspace Encapsulation?
This refer to the process of sealing a property's crawlspace from the elements outside with insulation materials.
Do I Need Crawlspace Encapsulation?
It may be hard to tell if your home requires crawlspace encapsulation, but we can tell you that it will definitely benefit you, no matter what your situation is.
What Are The Benefits Of Doing It?
Reduced humidity levels in the crawlspace
A crawlspace that stands the test of time
Improved insulation and air quality at the property
Increased energy-efficiency at the property
Less bugs coming in through your crawlspace
Why Is Humidity Bad for Crawlspaces?
If humidity levels are too high, there is too much moisture in the air, which can cause wood to rot and mold to grow. Encapsulating your crawlspace means you are protecting yourself from these issues.
When To Do Crawlspace Encapsulation?
Crawlspace encapsulation is not a seasonal maintenance treatment like certain home services are. This is because there is humidity in the air all year round, so the threat of mold and structural damage is always present.
How Much Does Encapsulation Service Cost?
Every single property that we work on is different, and has different crawl spaces with different problems. Because of this fact, we treat each customer with precision and on a case-by-case basis. After coming out and looking at your space and the issue, we an provide a correct quote for service.
Concord's Crawl Space Encapsulation Company
Call the team at Chad Love Services for any other questions you may have about the process of crawlspace encapsulation. Our company has served the area for many years and is proud to be the contractor of choice.