Electrical Upgrades Your Home Needs
When it comes to electrical installations in Charlotte, you want to make sure the job gets done well. After all, you don't want to deal with electrical problems in the future and you certainly don't want faulty wiring or electronics to cause a fire in your home! When you are looking to do electrical upgrades and need a reliable electrician in Charlotte, NC, call us at Chad Love Services. We'll send a skilled, certified electrician to your door to make sure everything gets installed perfectly.
Circuit Breaker Replacement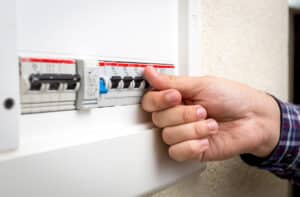 When you need to replace one or more of the breakers in your electrical panel, contact us ASAP. We'll make sure you get the proper breakers and that they are installed well. We'll test your new breakers before we leave, too, just to ensure that they are functioning the way you need them to. Don't worry about your circuit breaker installation in Charlotte when we are on the job.
Electrical Panel Installation
Do you need to replace an existing electrical panel or install a new one so you can add more circuits? Either way, you want this key component of your electrical system put in place properly. Our electricians in Charlotte can also evaluate your current electrical panel and let you know if it needs to be replaced.
Smart Home Programming
No matter what you need done, our team will help you get the perfect electrical system for your home. We'll match you with one that fits your specific needs, then install a smart home system for you and test it before we leave.
Outlet Installation
Most homeowners have that one wall where they've always wished there was an outlet. Instead of wishing, call us at Chad Love Services today. We'll get you outlets where you need them to make your home more efficient. This is a fairly simple electrical upgrade.
Lighting Installation
Update your indoor or outdoor lighting with the aid of our electrical company. We'll help you choose the best new lighting option for you, then we'll install it to your satisfaction. Our team will test your new lights before we go, too, just to make sure everything turned out the way you wanted it.
Your Electric Company in Charlotte
At Chad Love Services, we also install appliances, smoke detectors, home theaters, ceiling fans, doorbells, generators, and anything else that involves wiring and electricity. Call our electricians in Charlotte today or anytime you need electrical repairs or an electrical upgrade in Charlotte, and we'll be there soon. Before long, your home will work better than it ever has before! Make your appointment now!