Get Your Furnace Ready for Winter!
Did you know that just a little bit of furnace maintenance can go a long way? Spending a few minutes getting your furnace ready for winter can mean the difference between a winter full of furnace repairs and one free from them entirely. Here's what you can do this fall to make sure your furnace is ready to keep you warm this winter.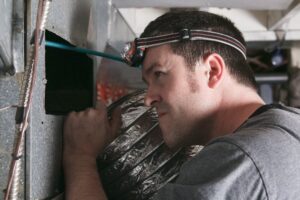 Replace your filter. Even if you do nothing else, change your furnace filter. These need to be replaced regularly, anywhere from once a month to twice a year, depending on your particular system and how often you use it. When the filter is dirty, your furnace has to work extra hard to get clean air to heat. This can mean that it heats poorly or that it burns out prematurely due to overwork. Be proactive and buy several filters now so they are there and ready for you to use them. If you are unsure of how to do this, call for professional heating and air repair in Concord NC to show you everything you need to know!
Clear your vents. If your vents are covered, it doesn't matter how much hot air you have because it won't get where you need it. Move drapes, furniture, trash cans, and more until your vents are completely clear. You may also want to make sure that dust and debris haven't gathered in or around your vents because these can hamper airflow, too. Calling for professional HVAC service in Concord NC can help you identify any areas where your heating and cooling system may be losing efficiency.
Check blowers and burners. Dust and debris can build up inside your furnace, too. Gently remove as much of this as you can because it can be a fire hazard, as well as causing the need for furnace repairs later on. You may also want to make sure your burner is aligned properly and that your blower is oiled so the furnace motor will run well.
Schedule professional furnace service. The best way to make sure you get the furnace maintenance you need is to call us and schedule an appointment. We'll come out, check every component of your furnace, and let you know if everything is working well or if you need furnace repair in Concord NC before winter comes. If you do, we'll get them done and make sure your furnace service is complete before you need to use it. 
At Chad Love Services, we want to make sure your furnace is working well for you this winter. We would love to help you do that. All you need to do is call us and let us know you want to schedule a furnace maintenance visit in Concord. We'll have a furnace professional out to you soon!