Heating Maintenance During Heating Season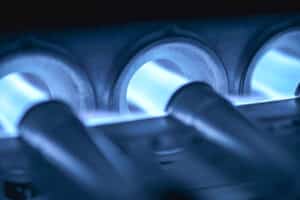 If it's time to turn your Concord heater on, it's time to maintain it, too! Keeping your heater in good shape is a great way to lower your heating bills, do something good for the planet, stay warm all winter, and keep your heater running well all winter. Here's what you can do to avoid a heater repair in Concord this year.
Remove the Dust
Remove any dust that is around your heater, then remove any panels you can and remove dust from inside the heater, too. Never detach or move wires unless you are comfortable replacing them, but gently remove as much dust as possible. This helps your furnace run well and ensures that the dust doesn't enter your home's HVAC system.
Get a New Thermostat
A programmable thermostat, or even a smart thermostat that you control from your phone, can help you save money. If your thermostat is old and doesn't seem to control the system well, a new one could make sure your system turns off and on when you need it to, which could help you save money. Give us a call for thermostat installation if it's time to replace your thermostat! If you don't want to get a new thermostat, change the batteries in the old one to ensure a good connection with the furnace.
Change Your Filters
Avoid a furnace repair in Concord when you change your filters every one to three months. It might seem like a little thing, but a clogged filter means your furnace is working harder than ever before. If it breaks down, you might even need a new furnace installation in Concord, NC, instead of a furnace repair.
Seal Your Home
Seal any leaks in your home. Look particularly at the spaces around your doors and windows. You can fill any leaks with caulk or another form of sealant, all available at your local hardware store. When air isn't leaking out, your furnace won't have to work so hard and won't experience so much wear and tear.
Call for Your Annual Heating Tune-Up in Concord
Call our team at Chad Love Services for a heating tune-up in Concord. We'll make sure your heater is ready and willing to take on winter before those winds start blowing. Our team will test each part of your heater, then clean it out and perform a thorough inspection. If we find any problems, we'll fix them fast so you'll have heat you can rely on again soon.