Prepare Your HVAC System for the Fall Now
Sure, it's midsummer and you're enjoying everything that the wonderful weather has to offer, but surely you have a couple of minutes to check on your HVAC system. Do this now and you won't have to worry about it when fall comes! In fact, you may be much more comfortable doing it now than trying to get it done when freezing weather comes!
Check Anything Outside
Do you have an outdoor heat pump or AC unit? Check the outdoor parts of this system now, when it's warm and pleasant to do so. That way, you won't have to worry about doing that when it's cold outside. Make sure all wires and pipes are intact and sufficiently insulated so they will work well all year long.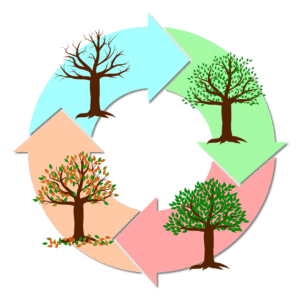 Change Your Filters
If you have a furnace or other blowing component to your system, chances are good that you have filters requiring change. Make sure you have plenty of these to get you through the winter and that you are changing them on a schedule so you don't have to worry about this when winter comes.
Consider Heater Maintenance
If you haven't had a professional out to perform heating maintenance in the last 12 months, call us at Chad Love to schedule that service now. You should do this by early Fall, but if you get on our calendar now, then you won't have to wait. We'll come test your Concord heating system part by part to make sure it's working the way it was designed to work.
Decide About Heater Replacement Now
There's nothing worse than turning on your heater only to find that it's not working at all. Avoid that by meeting with our heater replacement specialists now to determine whether a new heater might be the solution you need to have reliable heat that you can count on all winter long.
Feel free to call us at Chad Love Services with any questions you might have about getting your HVAC system ready for fall and winter.