The Best Ways to Cool Your Home at Night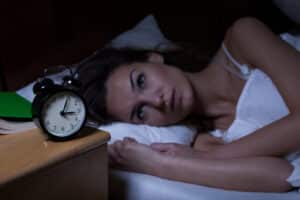 Are you too hot to sleep well but you're not sure how to cool down? Here are some tips and tricks that we've learned over the years.
Open Your Windows
If it cools off outside, don't hesitate to open your windows. If you aren't comfortable leaving them open all night, at least open them until you go to bed. Make sure they have well-fitting screens so you don't invite half the bug population of your hometown in, too!
Turn On Some Fans
Fans are great for cooling people because they move the air over the surface of the skin, which automatically feels cooler. Ceiling fans are great summer cooling options, but box fans or standing fans will work just as well.
Use an Attic Fan
Consider installing an attic fan. This allows you to suck cool air into your home at night. Close your windows to trap this air inside, and you'll stay cooler all day long. Newer versions of these fans run almost silently and use very little energy.
Leave the AC Running
If there's not another option that will work for you or it's very hot, leave your AC on. These units should be able to run day and night without losing power or effectiveness. If you are concerned about long running times taking a toll on your AC, reach out to us at Chad Love Services for AC maintenance in Concord today. Additionally, we offer expert AC installation and AC repair, so we can help with any cooling issues in Concord and the surrounding areas.
In fact, contact us anytime you're too hot at home. We'll help you find the cooling solutions you need!