Air Conditioning Tune-Ups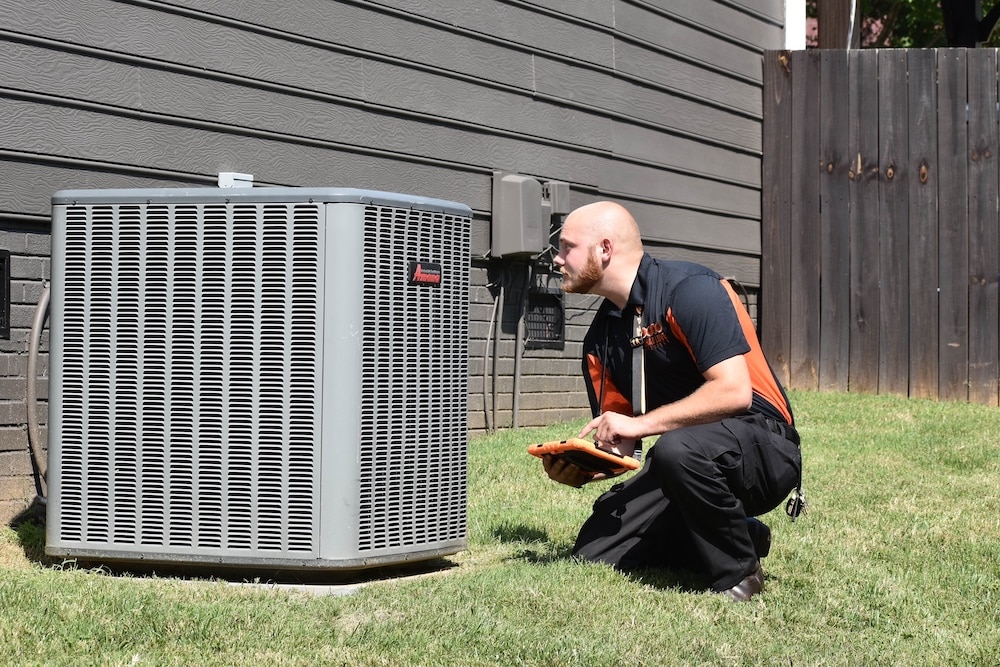 If you need AC maintenance in Harrisburg, contact the experts at Chad Love Services to get it taken care of. We have a long history of offering professional cooling services in Harrisburg, so you can trust that our technicians will keep your system running well so that you can stay comfortable. Let us tune-up your home or business' air conditioning in Harrisburg today; call us today to make an appointment.
Why You Need An AC Tune-Up In Harrisburg NC
The general recommendation by the HVAC industry is that property owners should have AC maintenance done once a year to ensure the appliance is in good condition. You don't want to go to turn in the air one hot summer day and realize your AC is broken. Having an expert tune it up annually means they can clean it, get it calibrated, and make sure that it will operate optimally.
Air Conditioning Maintenance
Call us out for your annual AC maintenance in Harrisburg and make sure your home or business' cooling system is up to par for the summer. Our staff of professionals will make sure the appliance is cleaned out and that nothing is damaged or needing to be repaired. With us on the job, you can feel confident that you will have cool air all summer.
Our Harrisburg AC Tune Up Checklist
When you maintain your air conditioner in Harrisburg, you are investing in its longevity. Call us right now to learn more about how we can assist you in saving money on energy, improving cooling, and extending the life of your unit.
If we service your AC in Harrisburg, we will:
Change your filters
Test every piece of the AC to ensure it is operating properly
Visually check every visible portion of your HVAC system
Clean the unit and the areas around it
If we discover any issues, we'll notify you and, if you like, work with you to resolve them as soon as possible so you don't have to worry.
Chad Love Services has a staff of cooling system experts who can do a tune-up on your AC unit and make sure it is ready for the warmer months. Let us handle all the maintenance and ensure that your property stays comfortable. Our professional and efficient services are designed to make things easy for you in Harrisburg. Contact us today to learn more!