Why Crawl Space Encapsulation Is Important
You may not have ever heard of crawl space encapsulation, so you may not know that having it done is important for responsible home ownership. This service is something that will protect your air quality and the structural integrity of your property, so it is wise to learn about it and about the benefits that it can bring you.
Crawl Space Encapsulation Keeps Your Air Clean
The air in your property rises, so if there is dirty, musty, or contaminated air in your crawl space, it is going to end up seeping up into your home. Having your crawl space encapsulated means you are treating the atmosphere's hazards at the source and improving your home's indoor air quality.
Crawl Space Encapsulation Is Energy Efficient
Clean air from having an encapsulated crawl space means you do not have to use other methods to purify the atmosphere, which can run up your electricity bill. This creates energy improvements inside your home.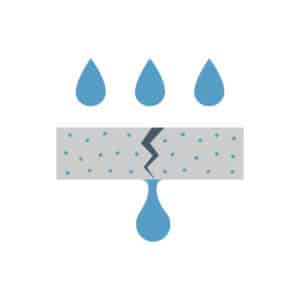 Crawl Space Encapsulation Keeps Your Property Dry
If vapor or water enter your crawl space via the ground or cement, it can cause mold to grow or the wood to rot. Mold can make you or anyone else who lives there sick, and rotting wood means that the integrity of the building will be at risk. Avoid these issues by encapsulating your crawl space so that it stays dry.
Crawl Space Encapsulation Keeps Insects Out
Having your crawl space vapor encapsulated means that it is essentially professionally sealed off from water and moisture. But this also means that another problem cannot get into your home via the crawl space: bugs. Encapsulation helps to block off areas where insects would enter your home.
Call Us For Crawl Space Encapsulation in Concord, NC
Now you know about why crawl space encapsulation is such an important service. This process is a layer of protection that starts from the ground-up and keeps your property safe from a number of things. The pros at Chad Love Services are waiting to help you at any time when you decide that these benefits are something you want to enjoy. Call us now to speak with our staff about how encapsulating your crawl space can help you!