DIY Crawlspace Encapsulation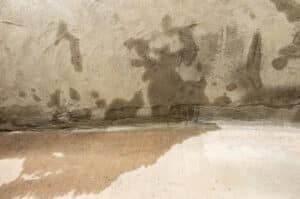 Do you feel confident taking on the project of encapsulating your property's crawlspace? If you want to do this job on your own instead of hiring a professional like those on staff at Chad Love Services, it is possible. However, you need to be careful and diligent and follow directions.
These steps will walk you through how to do it, what you need, and more. It takes about 8 to 10 hours for a team of two to do a 1,000 square foot area, on average.
Needed
Flashlight
Utility knife
Drill with masonry bits
Measuring tape
Work gloves
Protective eye wear
Trash bags
Disposable breathing mask
Knee pads
Marker
Crawlspace vapor barrier
Vapor barrier seam tape
Double-sided construction tape
Termination bars
Concrete screws
Step #1: Prep The Crawlspace
Clean out the crawlspace first, to prepare it for encapsulation. Clean away old poly, old/wet insulation, sharp rocks or other debris. Check on the state of wires, if there is any standing water, and make sure the wood is not rotting.
Step #2: Work On Verticle Walls
Do the vertical surfaces first, like foundation walls. Apply tape to the masonry wall and apply the vapor barrier by unrolling it along the tape. Secure it to the concrete with a mechanical fastener like termination bars. Tape everything down on columns and pipes with seaming tape and do them in small sections.
Step #3: Roll Out Vapor Barrier
Roll out the vapor barrier to cover the surface of the crawlspace, running up against walls to overlap every seam by at least six inches. Tape down all seams with seaming tape.
Need help with crawlspace encapsulation? Give Chad Love Services a call today! We'll get the job done right for you.
WE'RE READY TO HELP!
Call us Today!