Heating Repair Concord, NC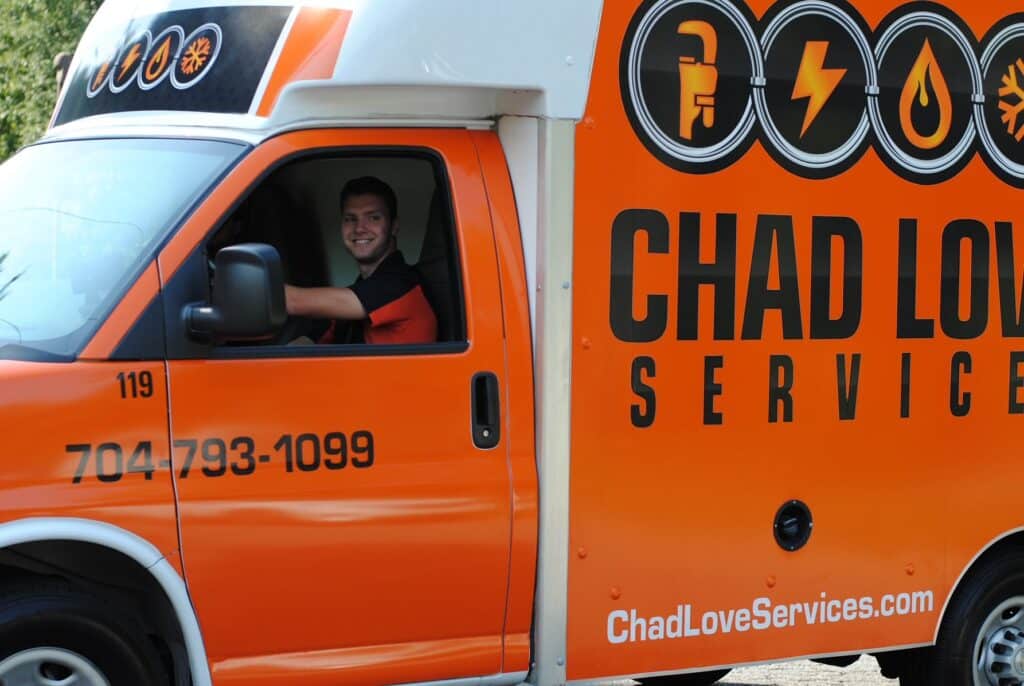 Chad Love Services is proud to serve our community with the best heating services available. We provide all the heating repairs in Concord, NC, you need for your home to keep it comfortable and get you back to your day.
In the event your heating system suddenly fails and is no longer providing the warmth you need, contact us right away! Our heating contractors in Concord, NC offer heating repair so you can get through those cold North Carolina months without the stress. We'll send an expert specialist to your house as soon as possible, and we'll find a solution for you as soon as possible. All you have to do is contact us today for heater repair in Concord, NC!
Why Choose Us for Your Concord, NC Heating Needs
Family-owned and operated since 1977
Highly-trained, NATE-certified, and friendly technicians
Authorized Carrier dealer and HomeAdvisor approved
Flexible financing options and fair pricing
Extended warranties and guarantees
Free installation and replacement estimates
Community-centered with a focus on supporting local businesses, non-profits, and charities
Common Heater Problems
Our technicians in Concord, NC, can tackle any heater issues that come up, from simple and straightforward to more complicated. Here are some of the most common heater problems we see:
Dirty, clogged air filters
Pilot lights that aren't lighting properly or won't stay lit
Broken or sporadically working thermostats
Broken blower fans
Furnace power supply issues
Signs You Need Heating Repair in Concord, NC
If you're not sure if you need heater repair in Concord, NC, there are a few common signs to watch out for. The issue could be minor, like dirty filters, or something more complicated that needs immediate attention. Here's what to look for if you think you may need heater or furnace repair in Concord:
Your heater isn't working at all or is only sporadically heating your home
Your heater isn't turning off or cycling on and off so quickly that you're not getting warm
Your heater is blowing out chilly air and making winter miserable
Your heater is making strange or loud noises
Your heater isn't responding to temperature changes made at the thermostat
Even though the heater appears to be working well, you are too chilly at home
Your monthly energy bills are unexpectedly increasing, especially since this time last year
No matter what kind of issue you're having, call the team at Chad Love Services and we'll take a look to get you back up and running.
Our Concord, NC, Heater Repair Process
If you see any of our common signs that you need a heater repair, it's important to get help right away. Call our team of Concord HVAC experts before the issue gets any worse. We work with all types of heating systems, including heat pumps and furnace repair in Concord, NC.
Call the team at Chad Love Services to get started on your heater repair in Concord right away. One of our team members will talk through the issue and send out an HVAC specialist to take a look if that's convenient for you. We'll assess the situation, look over your system, and listen carefully. Once we know what's wrong with your heater, we'll talk through the solutions and price points so you have all the information you need to make the best decision for your home.
After that, we'll do the rest! After working on your heater repair in Concord, NC, we'll test everything and make sure you're all set. We'll also walk you through anything you need to know and answer questions before we leave.
Call Us for Heater Repair in Concord Today
Call our team at Chad Love Services for heater or furnace repair in Concord, NC, today. We're here to get you home feeling warm and comfortable so you can get back to your usual routine. Our goal is to restore the warmth of your home and your peace of mind.
Concord, NC Heater Repair FAQ